Skink Pinhole Pancake in verschiedenen Ausführungen
Die Lochkameraobjektive sind in verschiedenen Ausführungen mit unterschiedlichem Design erhältlich. Die je nach Konfiguration im Lieferumfang enthaltenen Lochblenden, Zonenplatten und Photonensiebe sind dabei von gleicher hoher Qualität. Um auf die Produktseite eines bestimmten Sets zu gelangen, klicken Sie bitte auf das entsprechende Foto weiter unten. Dort können Sie dann mehr über den Lieferumfang und die technischen Details  erfahren. Mit einer kleinen Auswahl von Beispielbildern zu den jeweilig verwendeten Wechselblenden, möchten wir Ihnen zeigen, welches kreative Potential das Skink Pinhole Pancake Systems zu bieten hat.
Skink Pinhole Pancake in different variations
The pancake lenses are available in various configurations and different designs. The pinholes, zone plates and zone sieves included in the various kits are made of the same high quality. After clicking on one of the moving pictures below, you will be taken to its product page where the kit's contents and technical details are explained. With a small selection of sample photographs taken with different apertures, we would like to show you what creative potential the Skink Pinhole Pancake system has to offer.

 [SlideDeck id='2335′ width='100%' height='450px']  
__________________________________________________________________________________  
shop navigation
__________________________________________________________________________________      
Agfa
Bessa
Canon
Contax
FED
Fujifilm
Hasselblad
Horseman
Leica
Linhof
Lumix
Minolta
Nikon
Olympus
Panasonic
Pentax
Ricoh
Samsung
Sigma
Sinar
Sony
Tachihara
Toyo
Voigtländer
Wista
Yashica
Zeiss Ikon
Zorki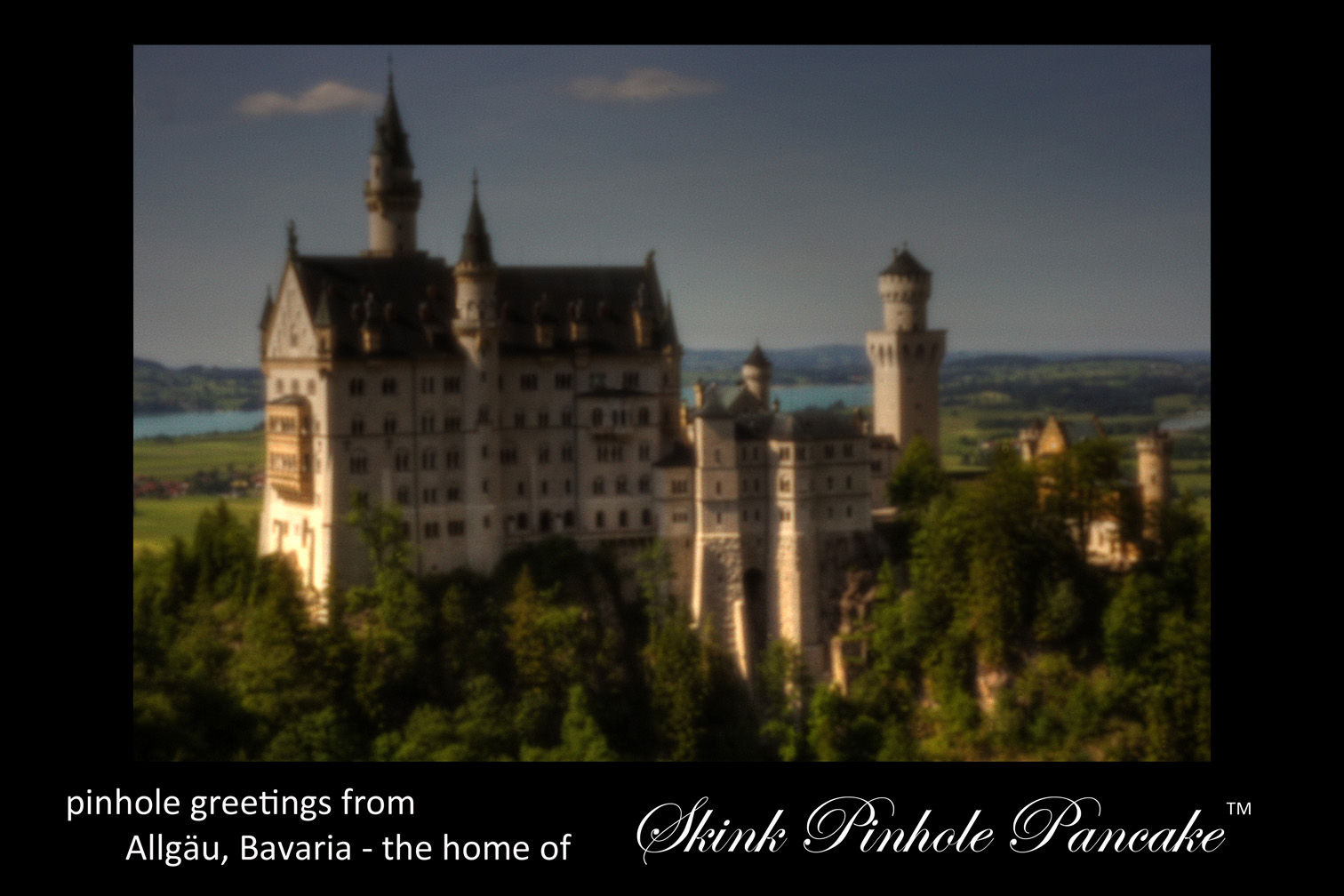 ---
sicher bezahlen / secure payment:
---
Banküberweisung / Bank Transfer (IBAN / BIC / SWIFT)
Deutsche Bank Privat- und Geschaeftskunden AG
---