Immernoch Social Distancing. Aber bei dem schönen Wetter kann man ja auch in die Natur gehen und in aller Ruhe Fotos mit der Lochkamera machen, oder mit dem Skink Pinhole Pancake Lochkameraobjektiv, passend zu Ihrer Kamera.
Das geht sicherlich auch ohne Mundschutz. Die Natur geniessen!
Still Social distancing. But in this nice weather you could also go into the nature and take pinhole photos with the Skink Pinhole Pancake attached to your camera.
And this should work without face-mask. Enjoy nature!

Fujifilm FX
Die Kameras von Fujifilm mit FX mount scheinen bei den Lochkamerafotografen am beliebtesten zu sein. Zusammen mit unserem Lochkameraobjektiv, dem Skink Pinhole Pancake bietet diese Kamera viele Möglichkeiten sich kreativ auszuleben. Hier sind einige Beispiele.
The cameras with FX mount made by Fujifilm, together with our Skink Pinhole Pancake, seem to be very popular with pinhole photographers, because it offers lots of creative opportunities. Hier are some sample shots.

Nikon SLR / DSLR
Es ist nicht so einfach, in den Souks von Marrakesch mit einer alten Nikon Kamera, ohne Stativ, Lochkamerafotos zu machen. Dieses Bild ist mit dem Skink Pinhole Pancake Objektiv auf einer Nikon D3200 mit installierter Zonenplatte entstanden.
In the souks of Marrakesh. It is quite difficult to take pinhole pictures in the darker light of the souks without a tripod.
Here we used the zone plate.

Sony NEX e-mount
Diese Fotos sind in der Altstadt entstanden. Skink Pinhole Pancake auf Sony NEX 3 e-mount Kamera.
The following photos were taken in the old city. Pinhole shots with Skink Pinhole Pancake on Sony NEX e-mount.

Grossformat / Large Format
Im Sonnenblumenfeld. Linhof Lensboard mit Skink Pinhole Pancake
In the sunflower field. Linhof lensboard with Skink PInhole Pancake

Hasselbald
Die Lochblenden von Skink Pinhole PancakeTM werden in industrieller Fertigung aus einem ungewöhnlich dünnem (30µm) und zudem äußerst festem Stahlsubstrat (hohe Zugfestigkeit >1600 N/mm2) in Deutschland hergestellt. Die mit einem modernen Hochleistungslaser präzise geschnittenen Löcher sind exakt rund, gratfrei und korrosionsbeständig. Nach individueller Prüfung unter dem Mikroskop werden die Lochblenden zwischen zwei Kupferplättchen mit 20mm Durchmesser verklebt. Die Lochblenden sind kompatibel mit allen Skink Pinhole Pancakes und genügen höchsten Ansprüchen in Design, Handhabung und Bildqualität.
The pinhole apertures of Skink Pinhole PancakeTM are made in Germany with high-end laser production equipment using very thin (30µm), yet extremely strong steel substrate with high tensile strength of >1600 N/mm2. They are corrosion resistant, precisely cut, absolutely round, burr-free with smooth edge. Each pinhole is individually quality inspected and mounted in copper disks with 20mm diameter. The pinhole apertures are compatible with all Skink Pinhole Pancakes, meeting highest expectations regarding design, handling and image quality.
Lochblenden – In folgenden Größen Mikrometer (µm) lieferbar:
Pinhole Apertures – available sizes in micron (µm ):
100µm
110µm
120µm
150µm
160µm
170µm
180µm
190µm
200µm
210µm
220µm
230µm
240µm
250µm
260µm
270µm
280µm
290µm
300µm
310µm
320µm
370µm
380µm
400µm
420µm
500µm
600µm
700µm
800µm
900µm
1000µm
1100µm
click on the photo for details
__________________________________________________________________________________  
shop navigation
__________________________________________________________________________________      
Agfa
Bessa
Canon
Contax
FED
Fujifilm
Hasselblad
Horseman
Leica
Linhof
Lumix
Minolta
Nikon
Olympus
Panasonic
Pentax
Ricoh
Samsung
Sigma
Sinar
Sony
Tachihara
Toyo
Voigtländer
Wista
Yashica
Zeiss Ikon
Zorki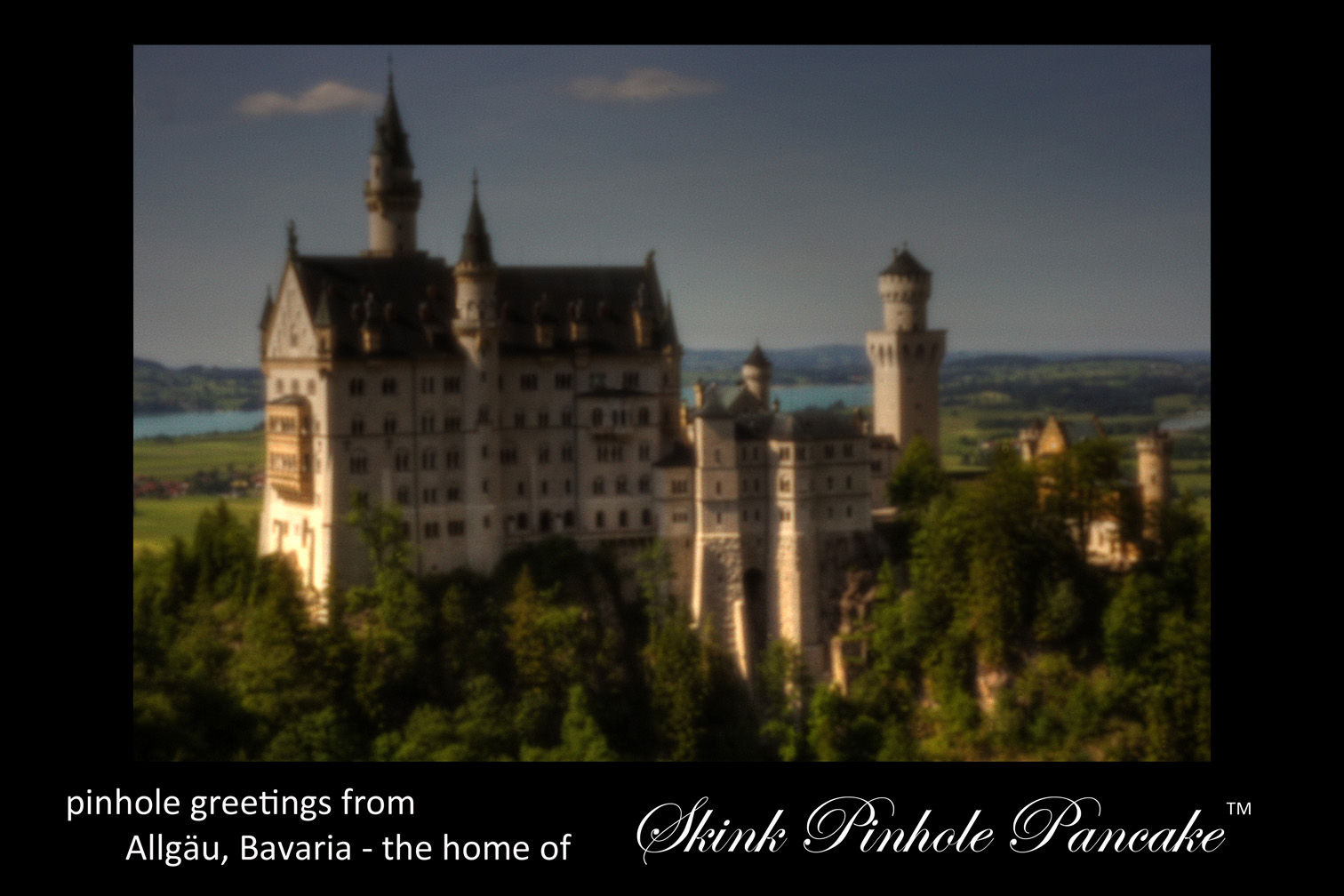 ---
sicher bezahlen / secure payment:
---
Banküberweisung / Bank Transfer (IBAN / BIC / SWIFT)
Deutsche Bank Privat- und Geschaeftskunden AG
---
Skink Pinhole – flickr