Nachführen mit Lochblende
Die Zeit spielt bei der Lochkamerafotografie eine grosse Rolle. Besonders bei längeren Belichtungszeiten kann die Zeit, die während der Aufnahme verstreicht im Bild abgebildet werden, d.h. sie schlägt sich als verstrichene Linien oder Formen im Bild nieder. Wenn man hingegen dem Objekt mit der Kamera folgt, so kann dieses gewissermassen in dessen Zustand zeitlich eingefroren werden, während der Hintergrund im Bild verstreicht. Dieses Prinzip des Nachführens lädt zum spielen ein.
Panning with pinhole
Time plays an important role in pinhole photography. Especially during longer exposure, time manifests itself as blurred lines or forms in the picture. Otherwise, if you follow your subject with the camera, it might appear frozen in its condition, while the background becomes blurred in the photo. This principle of panning invites us to play.
 
Our bestseller, the Skink Pinhole Pancake for Fujifilm Finepix FX:
Skink Pinhole – flickr
Skink Pinhole – flickr
__________________________________________________________________________________  
shop navigation
__________________________________________________________________________________      
Agfa
Bessa
Canon
Contax
FED
Fujifilm
Hasselblad
Horseman
Leica
Linhof
Lumix
Minolta
Nikon
Olympus
Panasonic
Pentax
Ricoh
Samsung
Sigma
Sinar
Sony
Tachihara
Toyo
Voigtländer
Wista
Yashica
Zeiss Ikon
Zorki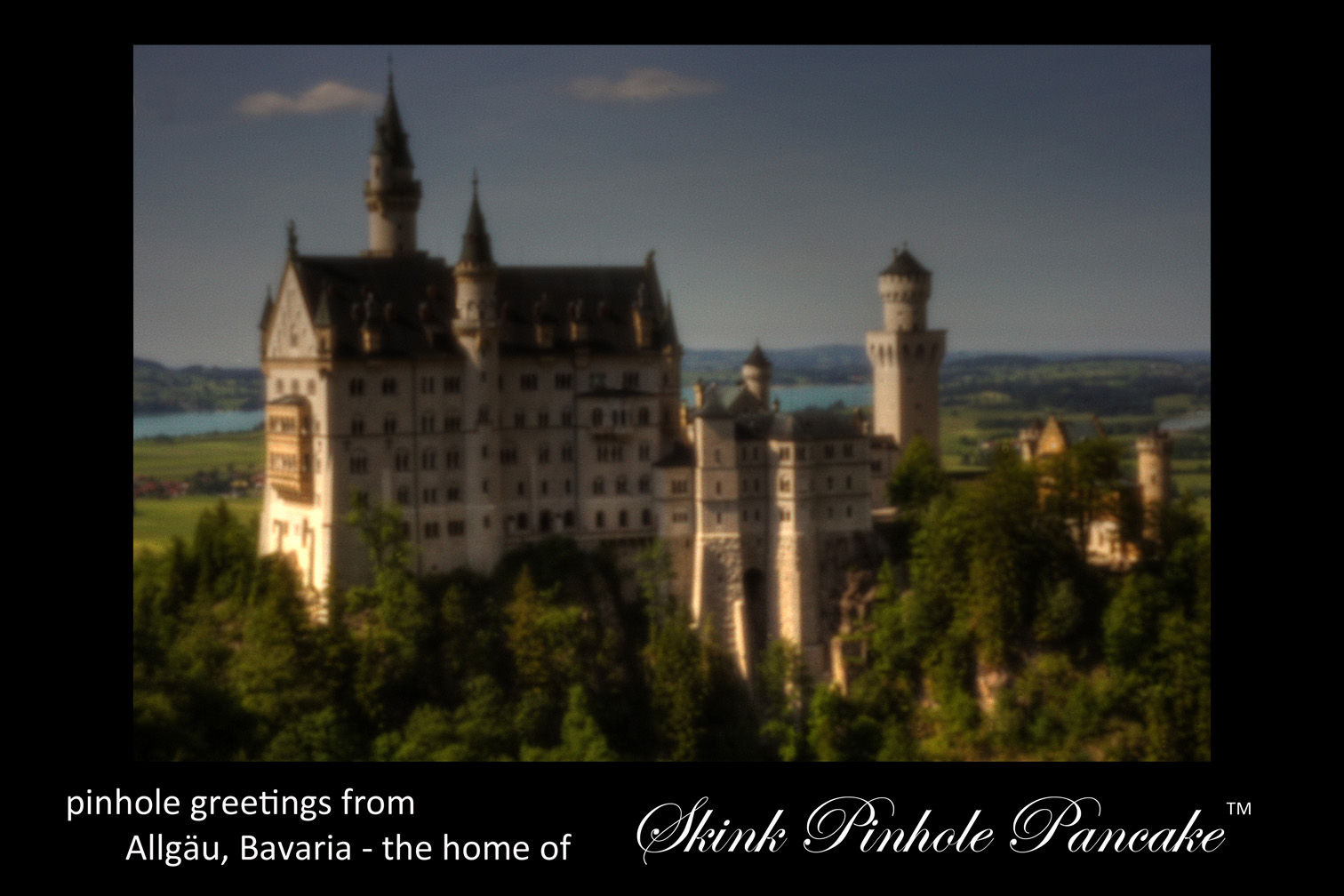 ---
sicher bezahlen / secure payment:
---
Banküberweisung / Bank Transfer (IBAN / BIC / SWIFT)
Deutsche Bank Privat- und Geschaeftskunden AG
---